Dr. Al Schleappe
Our Founder
Dr. Schleappe is a 1984 graduate of the University of Missouri College of Veterinary Medicine.
Upon graduation, he accepted a position in Columbia, Missouri, where he practiced large and small animal medicine for 3 years.
Dr. Schleappe moved to Arizona in 1987, where he worked in a small animal referral hospital in Mesa, Arizona.
In 1991, as a member of the United States Army Reserve Veterinary Corps, He was called to active duty in support of Operation Desert Storm. Upon returning from his 6-month active duty assignment, Dr. Schleappe started Caring Hearts Animal Clinic in Gilbert, Arizona, in October 1991.
Caring Hearts Animal Clinic was moved to its current location at 3045 E. Baseline Rd in Gilbert, Arizona, in July 2004.
Dr. Schleappe is a member of the Arizona Veterinary Medical Association (AZVMA), the American Veterinary Medical Association (AVMA), and the American Animal Hospital Association (AAHA).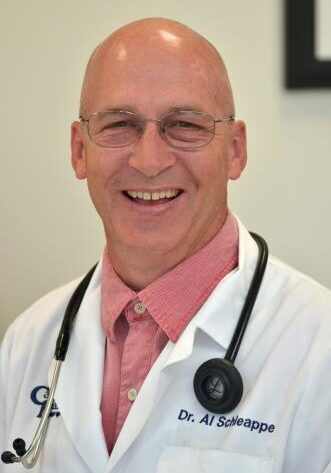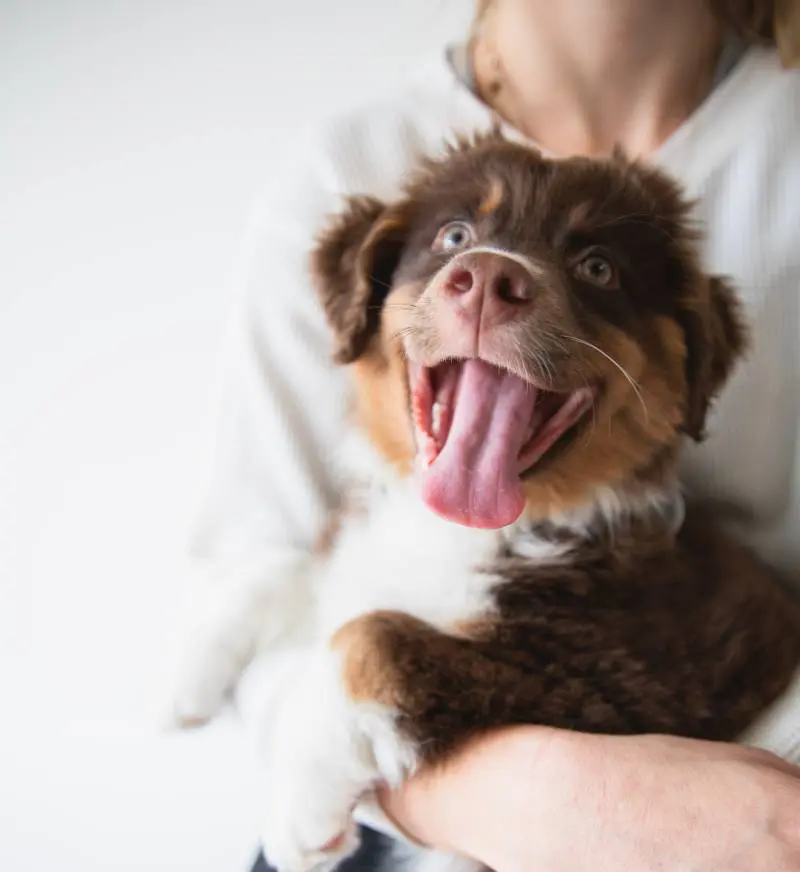 Compassionate & Knowledgeable Team of
Veterinarians
Are you looking for a caring, knowledgeable, and easily accessible place to treat your pet? We are all the above and more. The Caring Hearts Animal Clinic team is a passionate group that thrives on exceptional care and service.
You can expect only the best medical technology and pet-loving staff at our clinic. Choosing a vet for your pet is an important decision, and we assure you that you'll not be disappointed with our services.
Once you choose us, we make you and your fur buddy our family. Every person working in our clinic takes their work very seriously and understands the human-pet bond. Our compassionate team in Gilbert is always pleased to provide exceptional vet care for your cats and dogs!
Please call us at +1 (480) 545-8921 to speak to one of our caring veterinary staff members!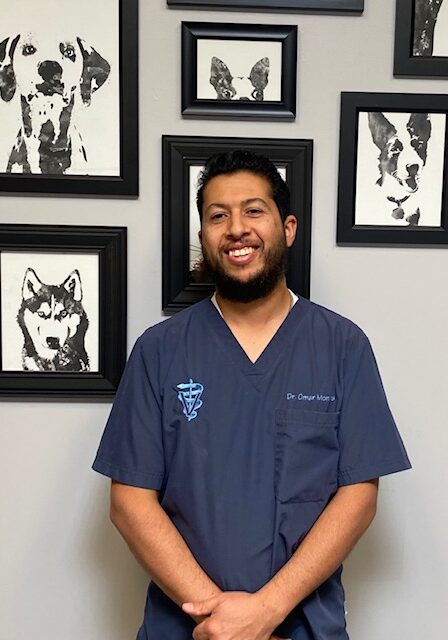 Omar Montes
DVM
Dr. Omar Montes is an inspiring success story at Caring Hearts Animal Clinic. Born and raised in Los Angeles, California.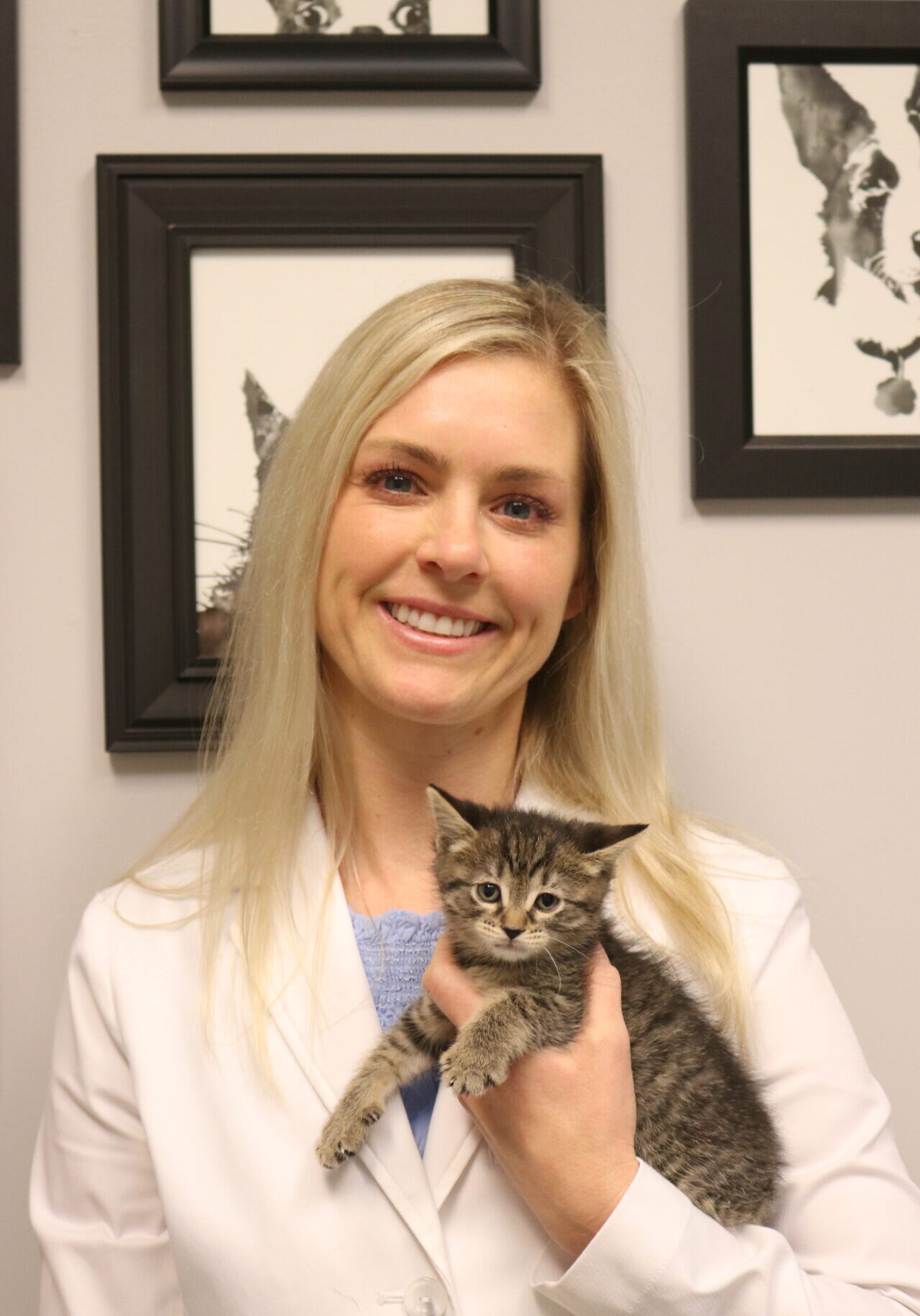 Hayley Schafer
DVM
Dr. Hayley Schafer was born and raised in San Diego, California.
She studied Animal Science and Management at UC Davis.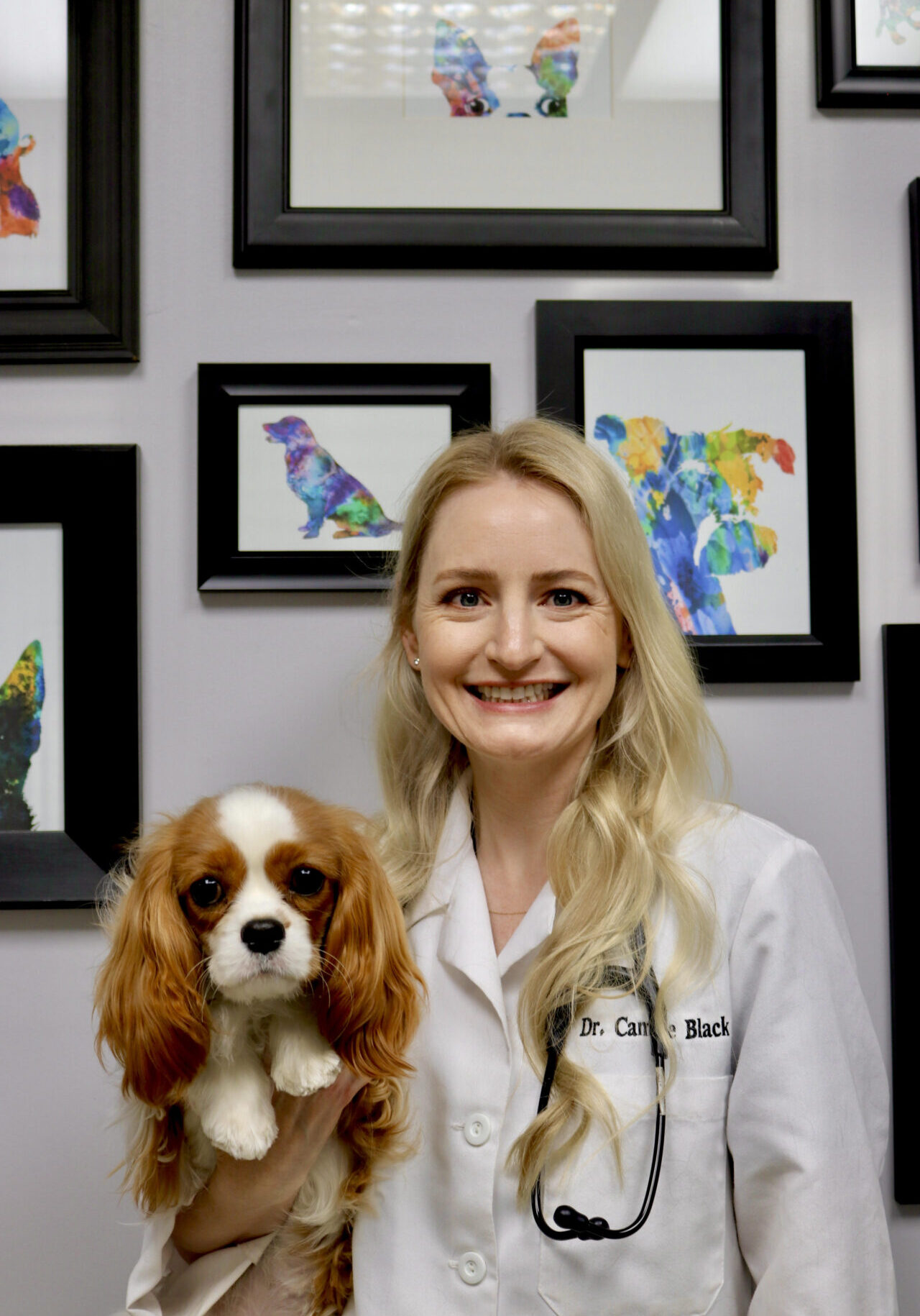 Camille Black
DVM
Dr. Camille Black grew up in Gilbert, Arizona, and she graduated from Arizona State University with BS in Biochemistry.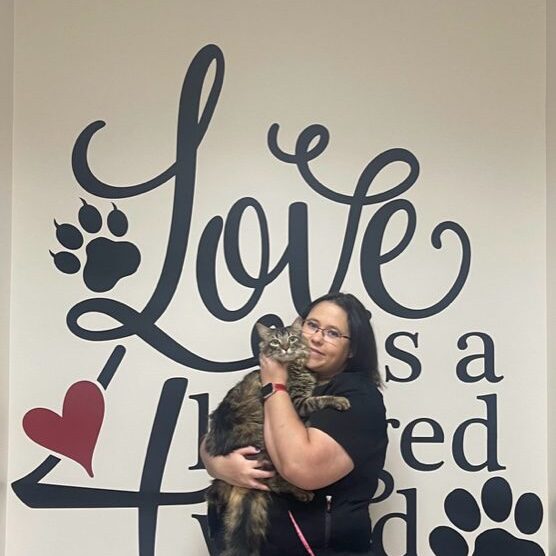 Tanaya Rauch
Office Manager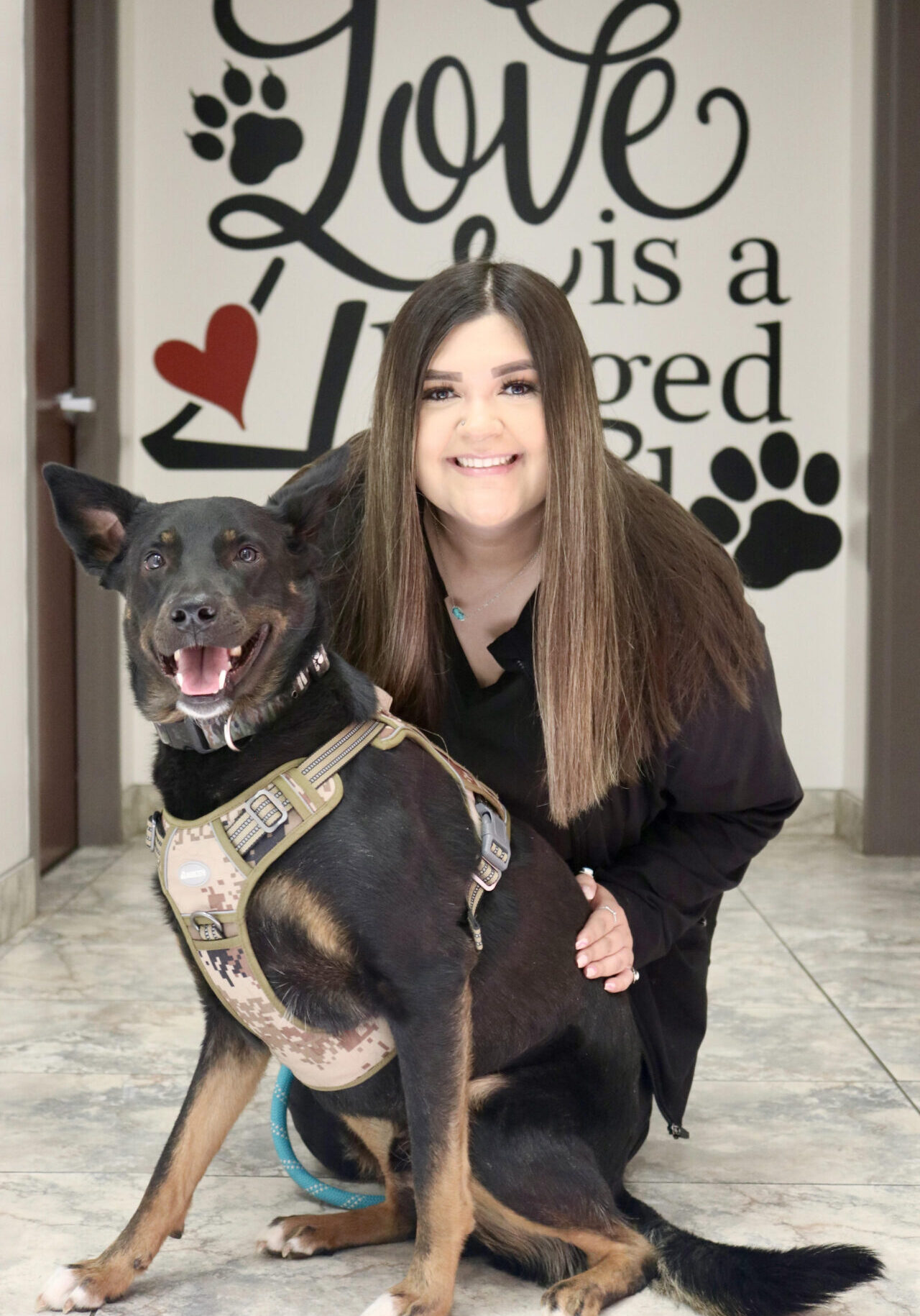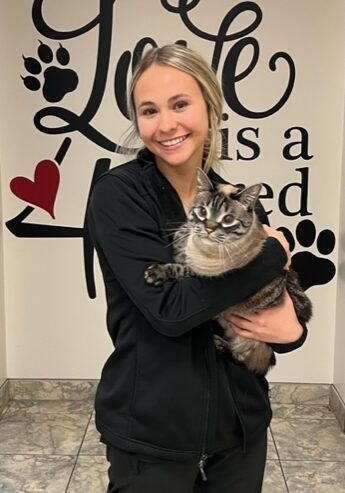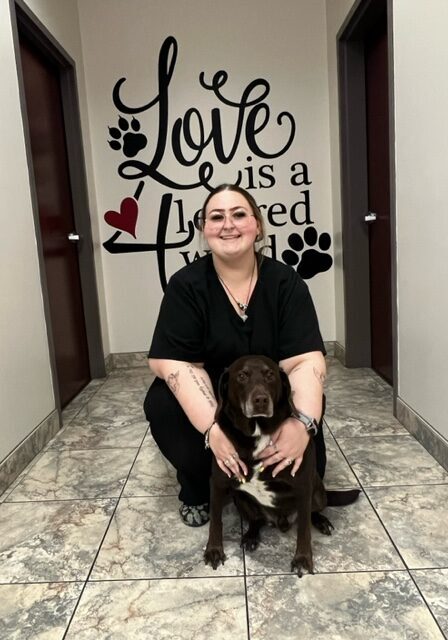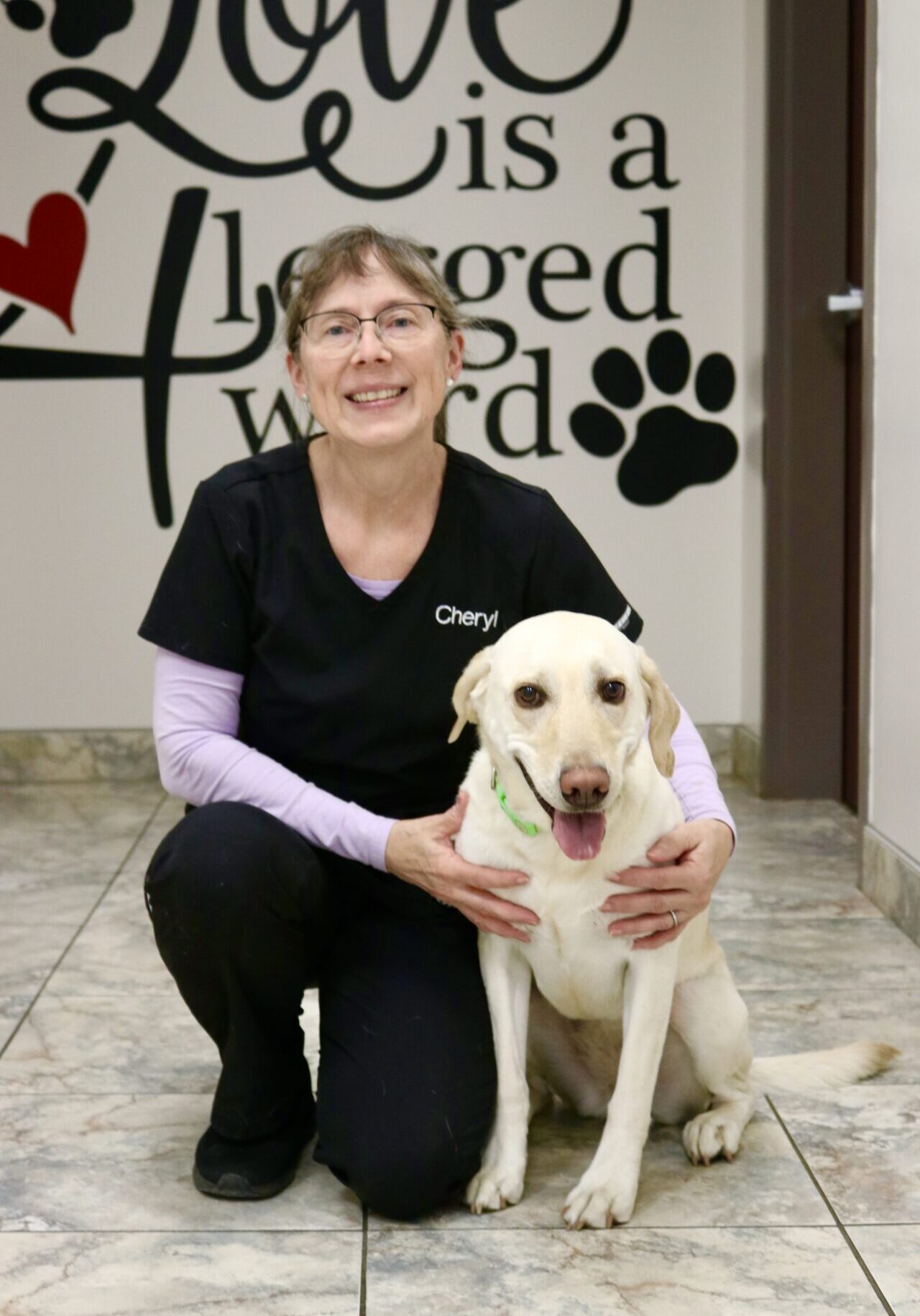 Cheryl
Certified Veterinary Technician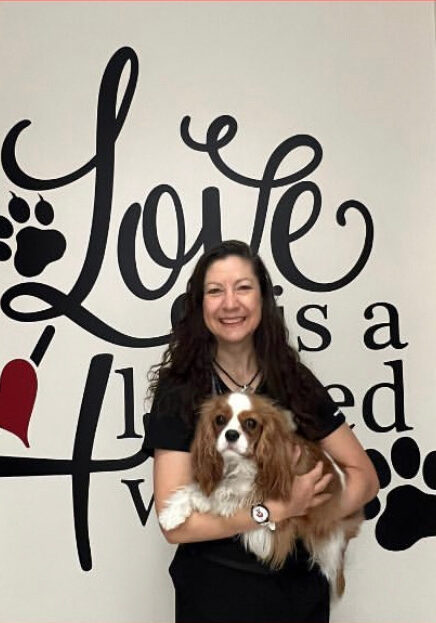 Donna
Certified Veterinary Technician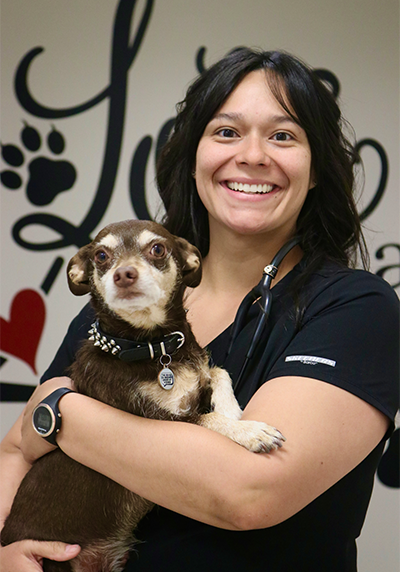 Bailey O
Certified Veterinary Technician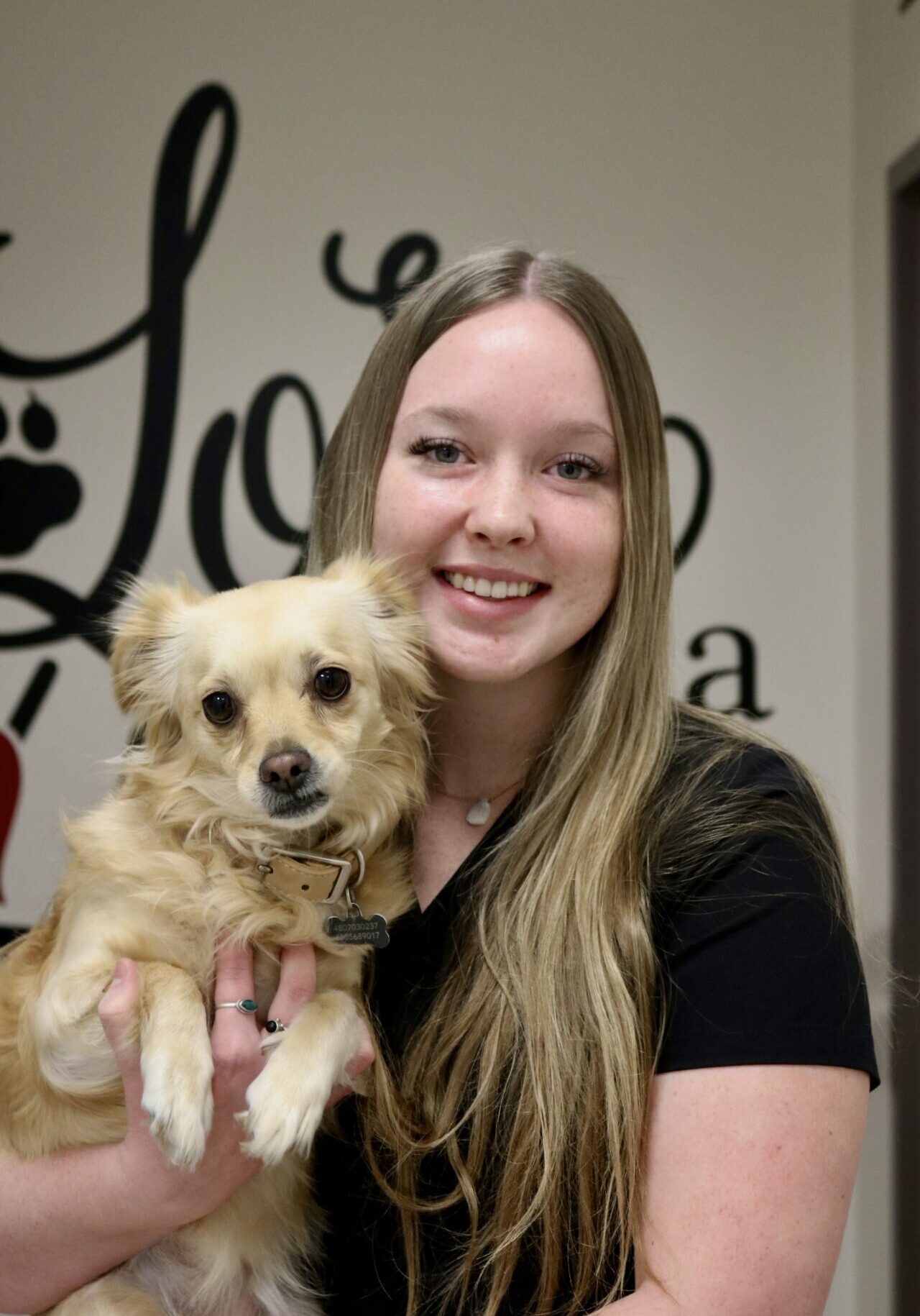 Stacey
Certified Veterinary Technician
Susan
Certified Veterinary Technician
Austin
Physical Therapy Technician/Vet assistant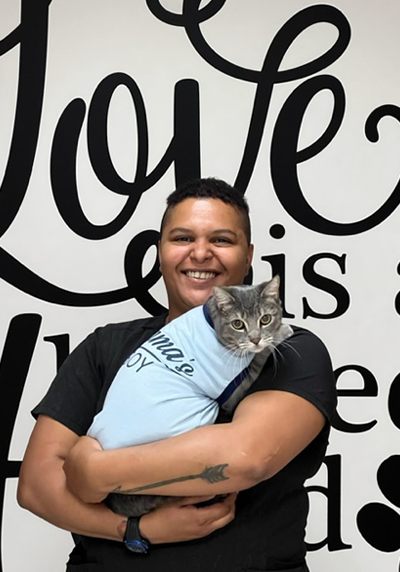 Mariah
Physical Therapy Technician/Vet Assistant
Dawn
Physical Therapy Assistant/Receptionist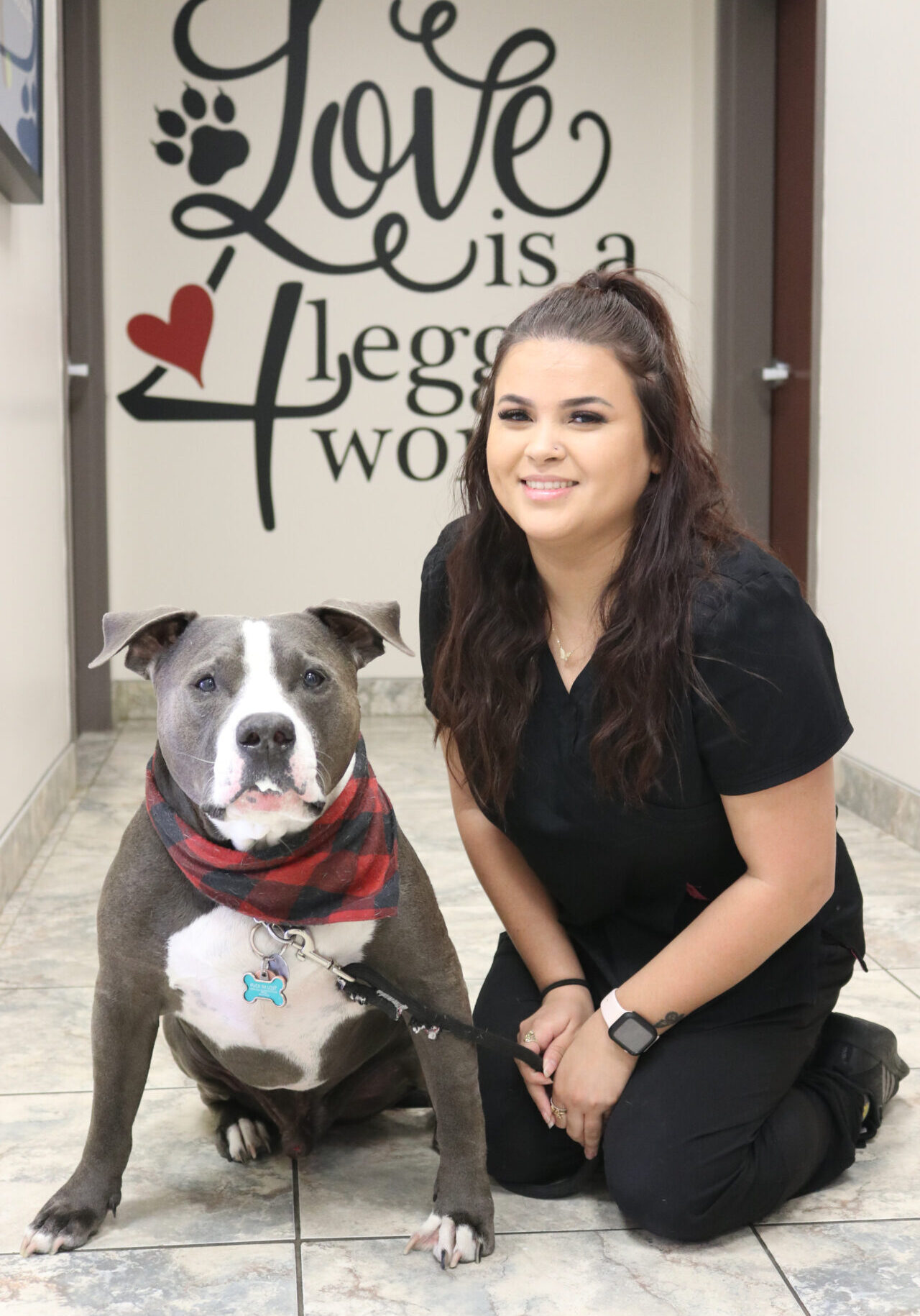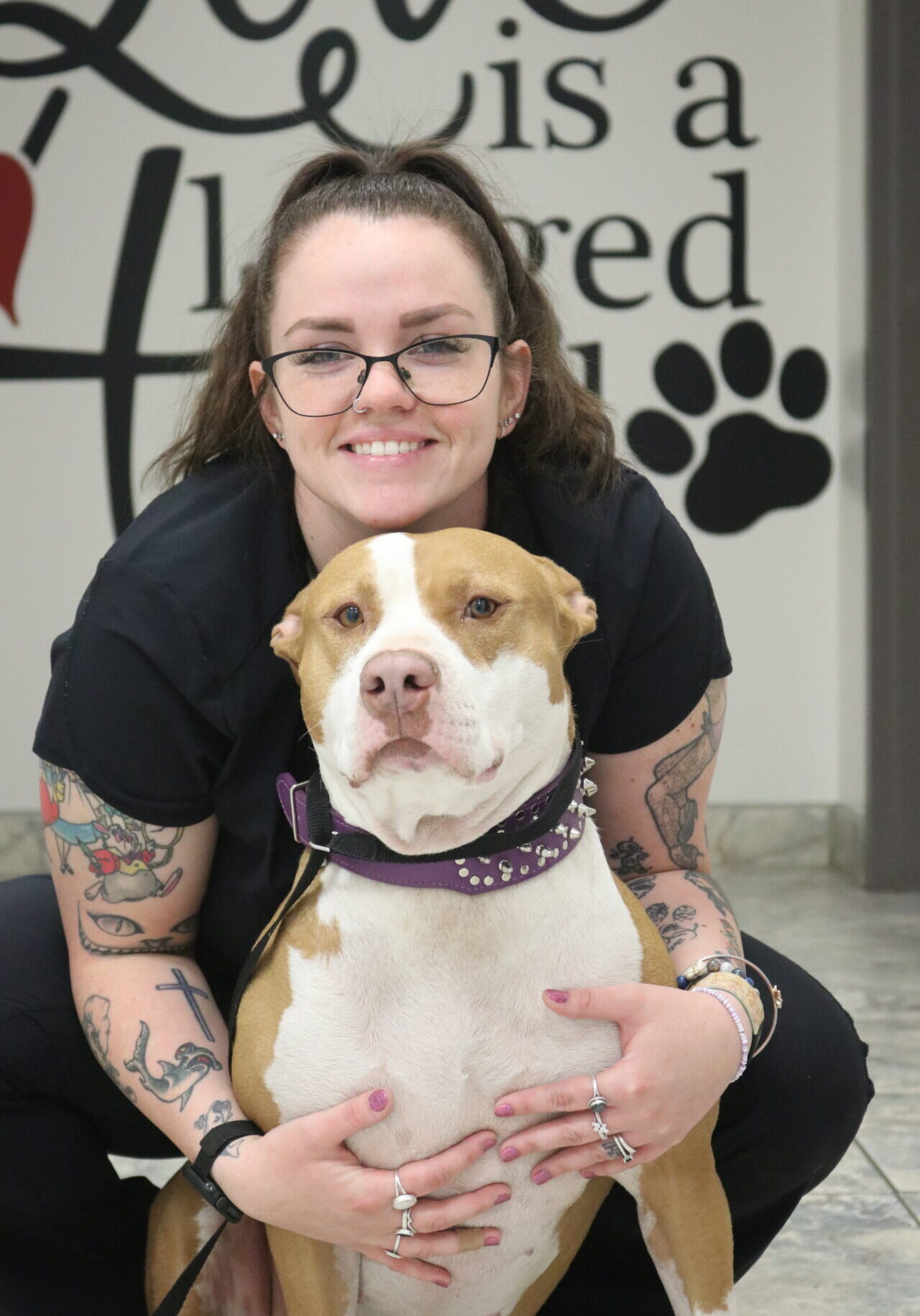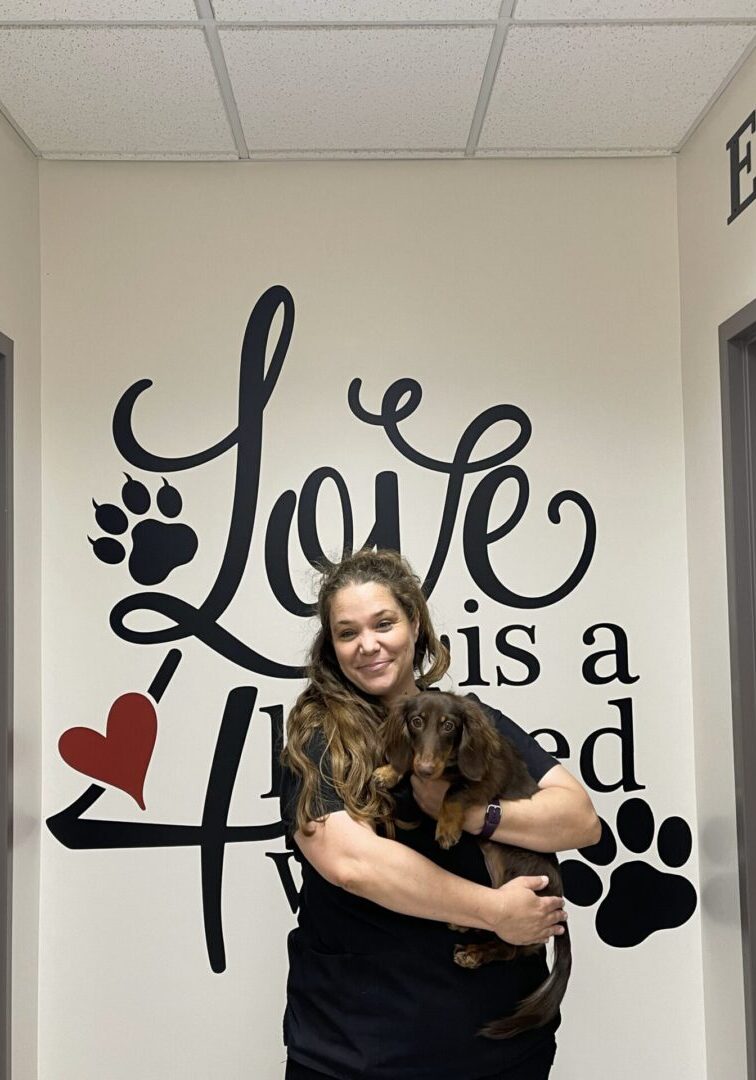 Miki
Physical Therapy Technican CCFT,Vet assistant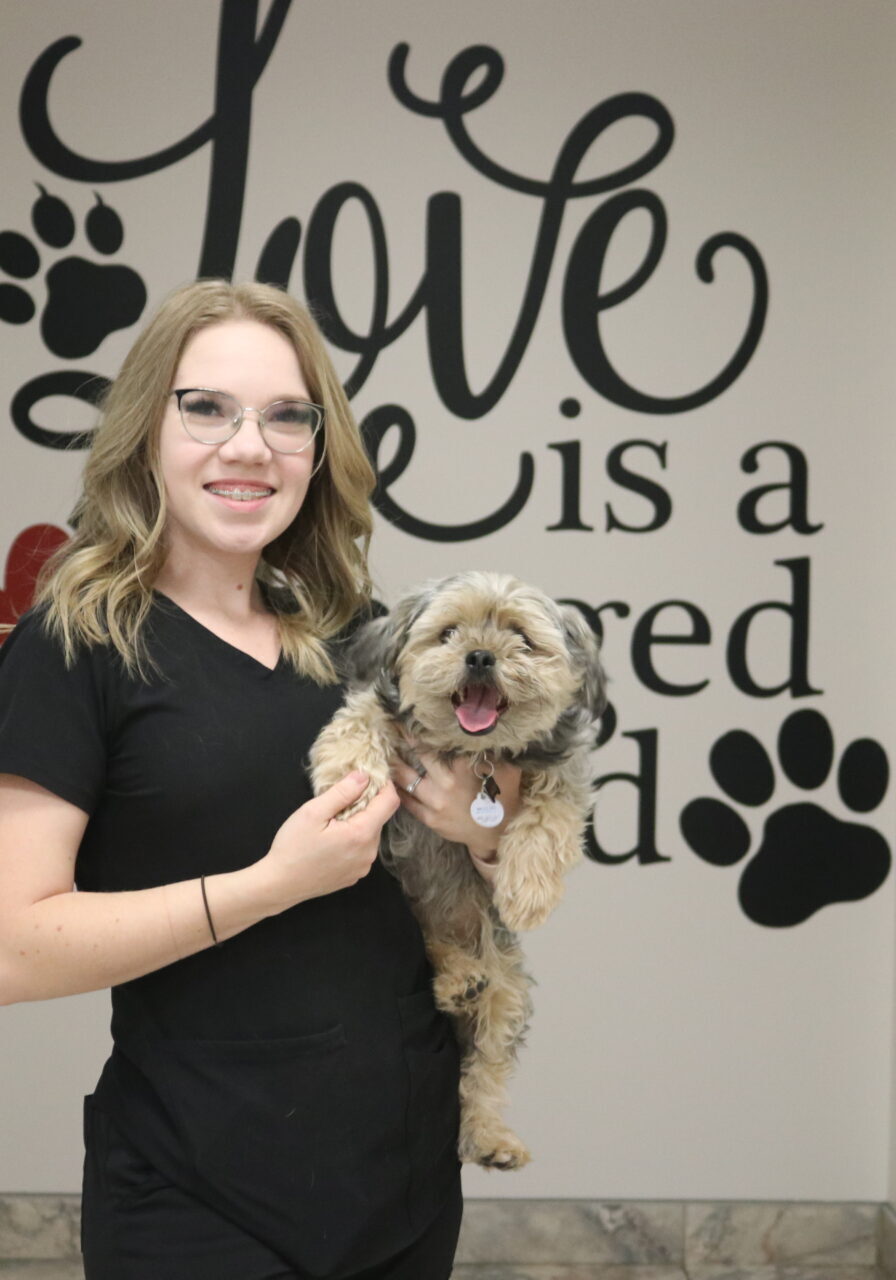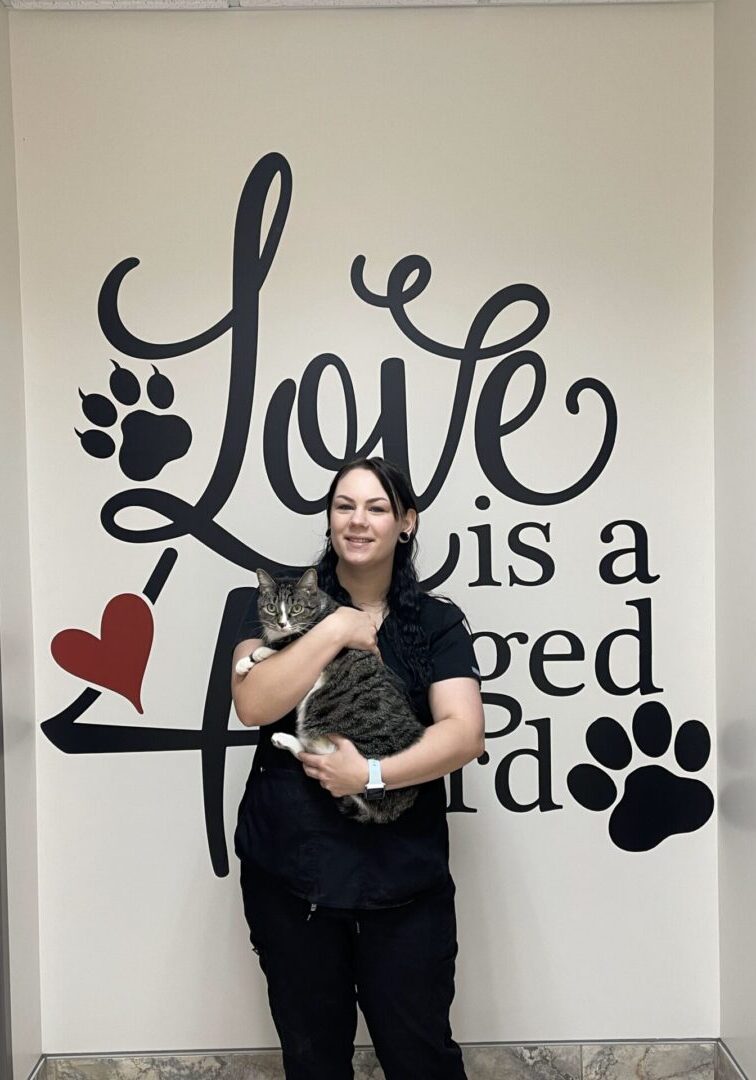 What Happy Pet Parents Are Saying
I have been with Caring Hearts off and on for almost 20 years and the only reason for the "off" times was due to me moving up to Prescott, then moving up to Scottsdale. Now that I've moved back closer, I'm home again and my two boys are being cared for by Hayley Schafer, DVM who I absolutely adore and trust. She has a great ability with my dogs and takes time with them along with me too. The front office staff and vet techs are always professional and kind too.
- Karyn H.
We have been taking our pets to Caring Hearts for as long as I can remember! They always take the best care of our pets- I always recommend this vet clinic when I hear someone is looking for a vet!
- Aimee C.
I have been bringing my Rotties here for 4 years and in all the years of using vets, the Caring Hearts Clinic is the best. If you love your pet bring them here. Dr. Blake is patient and very knowledgeable.
- JB B.
Really loved this place! Everyone was so nice and all the people we met with are wonderful. The facility was clean! Loved it!! The vet we met with was Haley Schafer. She was so good with my dog Toby!
- Christy P.
I couldn't be any happier with the service that this office provides. The front desk and techs are always friendly and helpful. My 2 dogs usually see Dr. Schafer and she is an amazing vet who obviously cares for her patients. She always gives me the best options for my animals and explains where I can save money and where I shouldn't skimp. Couldn't recommend more!
- Jamie L.
I actually found this clinic trying to figure out if a dog was microchipped which I found. In that small exchange, I could tell how much they cared. Which is the reason I decided to book an appointment for my own fur baby. She's a senior dog and while very well-mannered has anxiety about going to the Vet. Dr. Montes and the staff here treated her so well and gave me clear information on her health (even if it was a little difficult to hear) but they gave options suggestions and honestly, I will never go anywhere else.
- Monica M.
Dr. Schafer is awesome. She's very knowledgeable and informative. She's helping my pup who got valley fever this summer. This clinic is always trying to help and accommodate, and make us feel like our dog's health is important to them. I've had to go in for an emergency visit and they helped me out and squeezed me in. Also, our dog does NOT like strangers and all staff has been very patient about it and try not to disturb him which we appreciate.
- Sophia K.
My vet recently retired and I have been searching for someone for about a year. Let's just say I've been less than impressed by what's out in this area. That is until a friend recommended caring hearts. My cat, Timmy, and I met with Doctor Black last week. She took her time and asked a lot of questions. She was so kind and gentle with my elderly, sick girl. We have a solid plan in place to figure out what is wrong with Timmy.
I appreciate Dr. Black and all the staff at caring hearts. Thank you, guys, for loving our babies!!
- Dana L.
I have had a caring heart for a long time for my cats. They are ALWAYS so caring and understanding to their needs. We at one time or another have seen all the vets there, and all are awesome!! We usually get paired up with Dr. Schafer who goes above and beyond to care for my fur babies!!! The whole staff is amazing and friendly!!! Highly recommend for loving caring vets.
- Kathy H.
The quality of care was excellent and the costs were reasonable compared to the other veterinarians we had been using for years. One thing that really stood out to us was the way our beloved dog's euthanasia was handled. We were led to a separate entrance on the side of the clinic that went past a little meditation garden. We were able to be alone with our dog for a while before Dr. Montez came in and gently explained the entire procedure to us. He was very comforting.
- Diane K.
All 3 of my dogs go here. My dog Kofi has bad anxiety and is nippy. Both the nurse & vet took time and had patience with him & he ended up doing just fine! After a little love and pets, he was good to go. Gave me all my answers and really did care for our situation.
Love this place!
- Taylor M.
Caring Hearts is amazing! Dr. Black is so kind and caring. Great with animals!! Dr. Montes performed surgery on our Chiweenie and was absolutely amazing too. The Vet Techs and the front desk girls are amazing from check-in to check out. I highly recommend Caring Hearts for all your pet's needs!!
- Jan F.